DONATION OF PROJECTOR AND STATIONERIES TO OLD LASHIBI TMA JHS SCHOOL
On the 14thFeburary, 2020. The Headmistress of Old Lashibi TMA JHS Mrs Francisca Eshun appealed to BHA to come to their aid with the following needs: printer, projector, computers/laptops, tables and chairs and stationery. Old Lashibi TMA JHS has a population of about 400 pupils and located at Lashibi in the hub of community 18, Tema Ghana.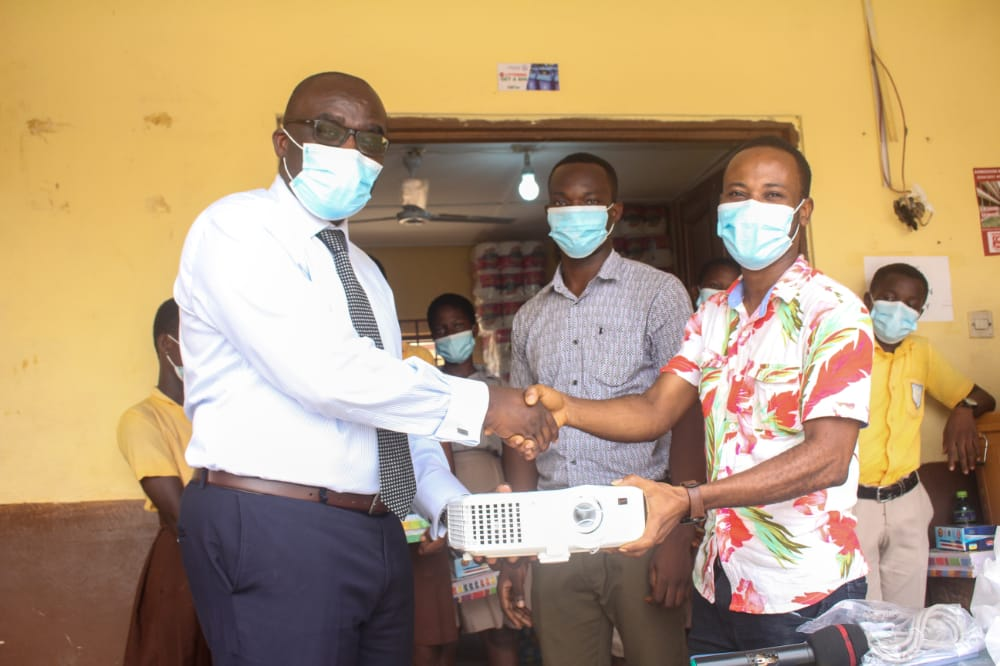 The Executive Director, Mr Benjamin Turkson visited the school with his team and observed that the school lacked the items mentioned above. This impeded the learning of the pupils in the school and has affected the quality of learning in the school. On the 31st March, 2021 BHA donated a brand-new projector, exercise books and other stationeries to the Old Lashibi TMA Junior High School as their Commitment to the well-being of the school.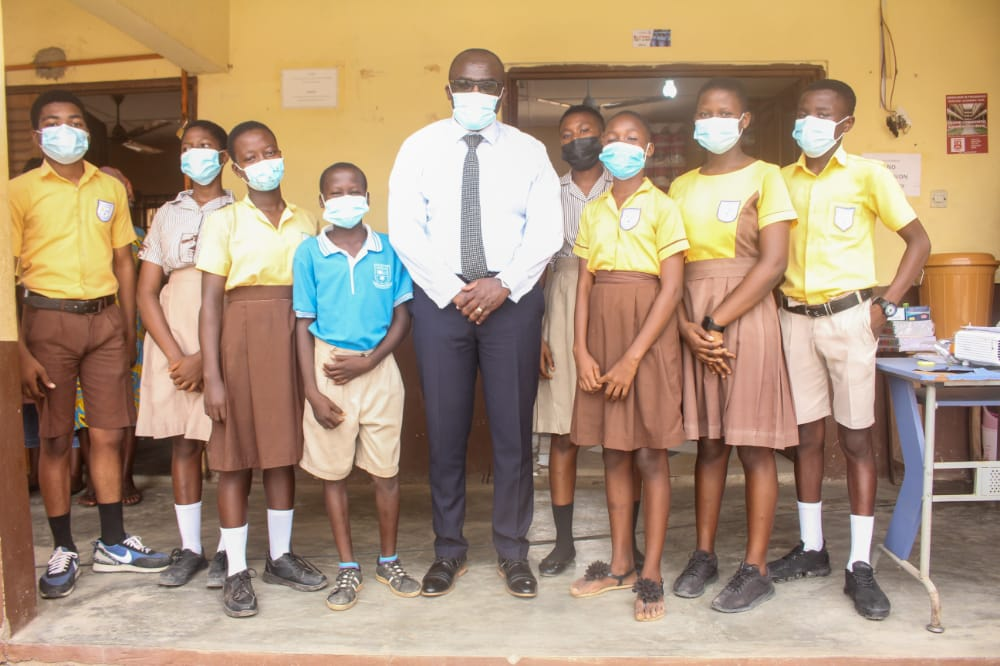 The presentation was in fulfilment of a promise the Executive Director Mr. Benjamin Turkson had made to the school to make teaching and learning easier. He was of the opinion that the Government alone could not support educational institutions, stressing the need for all and sundry to contribute their quota towards the promotion of quality education.
He emphasis that this donation would not have been successful without the assistance of Ghana Freundeskreis.
He stated that the donation would not be a nine days' wonder, assuring that BHA and Ghana Freundeskreis would sustain their support for the underprivileged in society.
Present at the donation were the head Mistress Mrs. Francis Eshun, the assistance Headmaster, Francis Dotse, the teachers, as well was Mr. Benjamin Turkson, the Executive Director of BHA.
Mrs Francis Eshun, the Headmistress, thanked Blue Horizon Aid, and Ghana Freundeskreis for their kind gesture and assured them the projector would be put to good use.
She mentioned lack of furniture, inadequate classroom blocks and library as some of the pressing needs of the school, noting that teaching would improve if most of their needs were addressed.